i'm sure you've noticed some change taking place on the blog here. i've been experimenting with a few new looks trying to find which one is most "reflective" of the portraiture i'm creating.
and i have to give a HUGE shout out to Kassie
patience and amazing talent.
thanks for your patience as i tweak a few things here and there. i'm hoping to soon showcase
the new products (which i think you'll fall in love with!)
as well as some unique, fresh techniques with my portraiture.
if you'd be so kind...i'd love it if you would update/add a new KMPhotography button: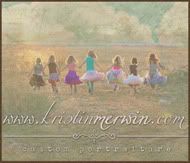 thank you for all your support,